Things about me at a glance…
One word to describe me…
Happy.
"Many are the plans in a person's heart, but it is the LORD's purpose that prevails." Proverbs 19:21.
Details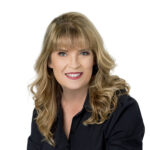 It's so important to follow your dreams, take risks, and find passion in life. Also on the list of important things to do: call your mother regularly, say thank you to people who help you every day, let that car pull out in front of you without getting angry, give what you can – when you can, volunteer to serve those in need at least once (you'll want to do it again), give praise to God – through Him all things are possible.
Born in Texas and raised in Arkansas and fell in love with photography and art at an early age of 13. As an adult, I traveled the United States and abroad capturing the natural elegance and everyday beauty that surrounds us in God's creation before returning to live in Northwest Arkansas with my husband Nolan.
With 30 years of experience as a professional photographer in Northwest Arkansas, it's all smiles when I create commercial, product, and real estate photography. I am the video editor, designer, photographer, licensed drone pilot, owner and operator, the marketing department, all rolled up into: By Cheryl Images, LLC.